Project Description
Aristocat Glass creates custom tobacco glassware. They were in need of a logo consisting of a cat silhouette with a "fancy" logo type, and a custom illustration of a very dapper cat.
This project was done through Moonlit Media, another designer who I often work with.
Project Details
Client Aristocat Glass, Moonlit Media
Date September 2017
Skills Logo Design, Illustration
Logo
Aristocat Glass needed a simple single color silhouette logo with their slogan "Keep it Glassy". The silhouette is of a cat rests his paw on the victorian style logo type with an air of sophistication, much like a gentleman would.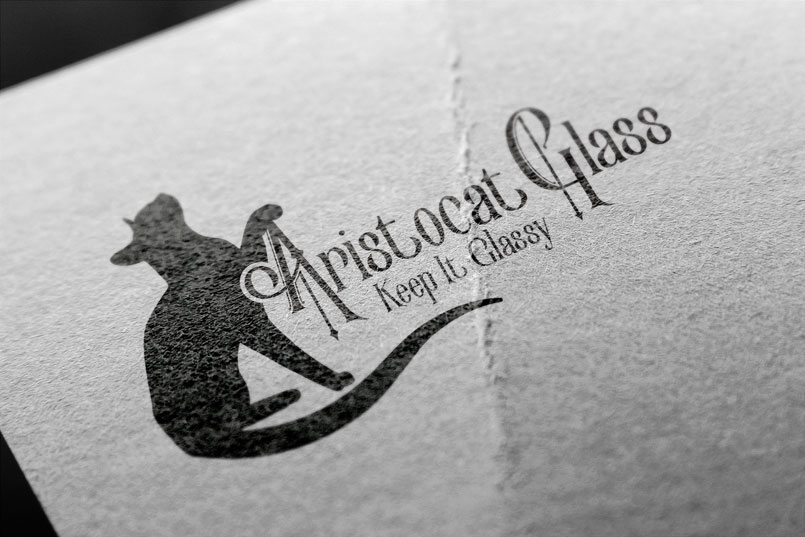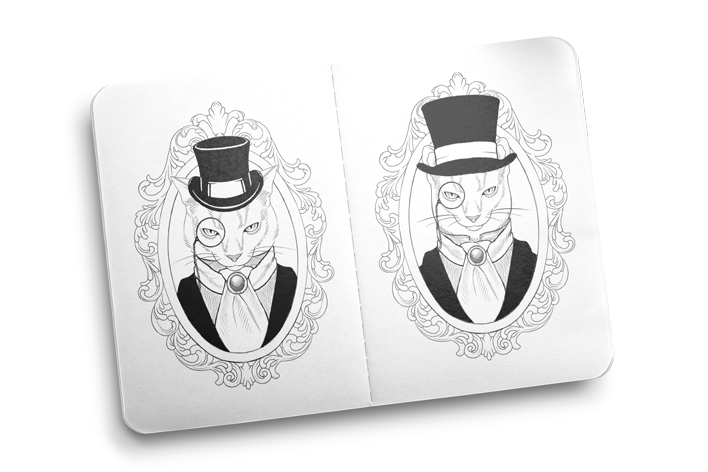 Sketches
When I begin working on custom illustrations I like to focus heavily on the sketching phase. Here I can make sure the blueprints for the design completely meet the client's expectatons.
I created several sketches of different types of cats in different poses all with a top hat, monocle, and ascot – all specific requests. It all lead to these two sketches as contenders for the final design. Ultimately, the design on the right was chosen.
Final Illustration
The colors of the cat were up to me as long as they eyes were a piercing green. I used my cat as inspiration for the cat's grey and tan fur color. His red ascot and hat ribbon contrast the green of his eyes and help the broach stand out. Encompassing the cat is a gold frame, the height of opulence.