Project Description
I was approached by a repeat client, Jorge, who I had helped with a logo for his tax business a couple of years before. Interested in opening a new cafe that focused on tasty burritos and coffee, his vision centered around something playful that touched on his Hispanic roots.
Project Details
Client Jorge Carrasco
Date May 2020
Skills Branding, Logo Design


Logo
The imagery is playful and fun, working by creating the impression of sunglasses with coffee mugs over a comically large mustache. The face is circled by colorful triangles that represent Mexican Papel Picado.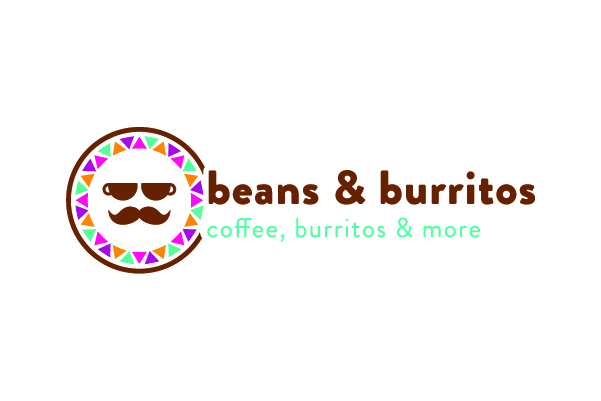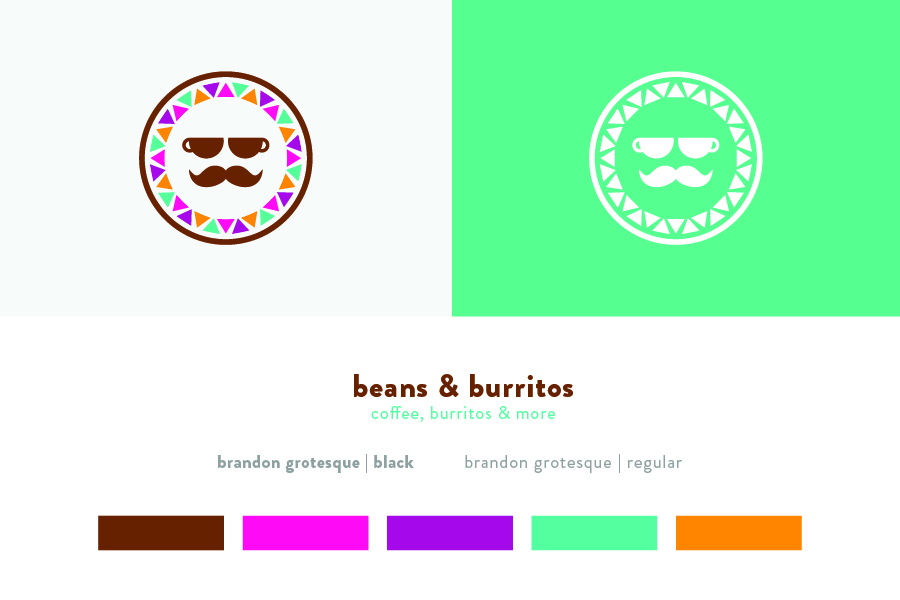 Brand Style
This brand is expressed by a vibrant color scheme grounded by a rich brown. The brown represents coffee beans while the vibrancy of the other four colors focus on the fun and playfulness seen in Mexican art. 
A rounded and heavy font is used to create a friendliness around the logo. By using only lowercase letters the logo becomes more approachable.