Project Description
I found Amelia on Upwork in need of concept art and a logo for her philanthropic clothing brand Floozy. The name is based on the blame victims of sexual assault often get – "well look at was was wearing, she asking for it". A portion of Floozy revenue will go to victims of sexual assault.
Project Details
Client Amelia Pennell
Date December 2017
Skills Concept Art, Logo Design
Logo
Amelia wanted a custom drawn logo type that was punk, edgy, empowering and strong with just a little bit of sass. I drew out thick letters with hard edges and descenders that came to points. Its a little more heavy metal than punk but Amelia loved it.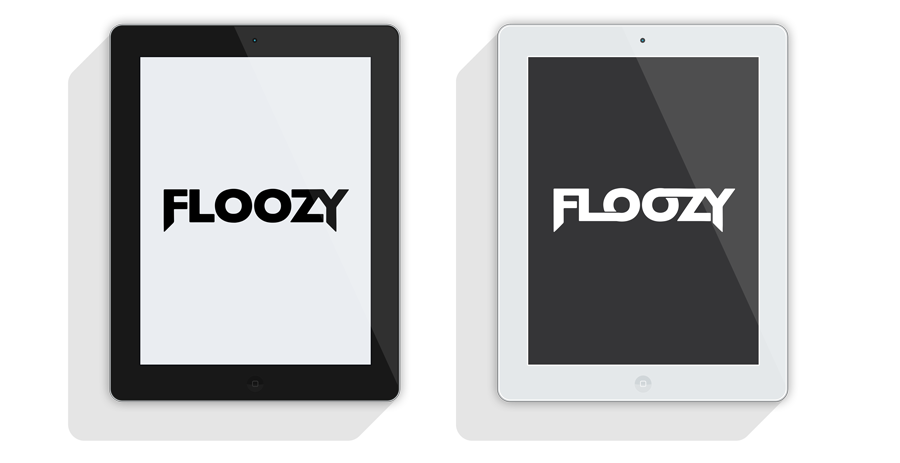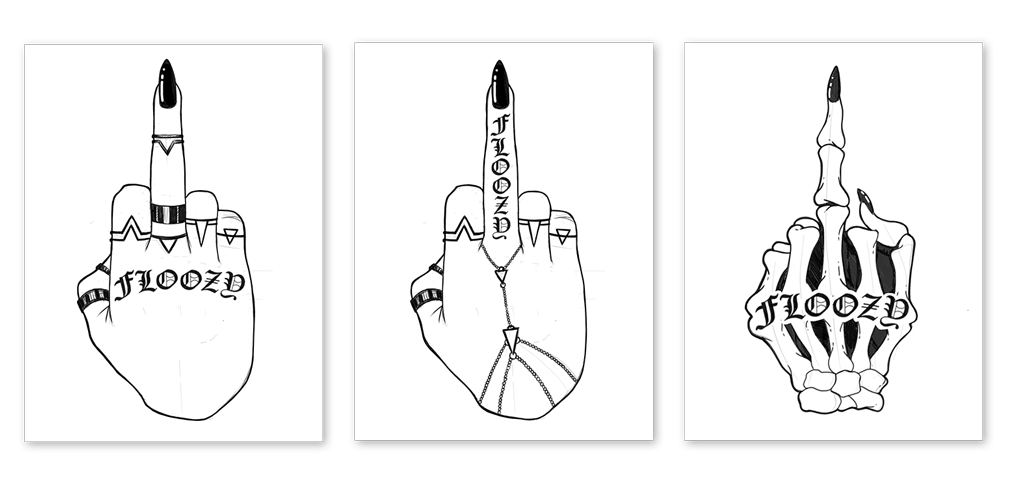 Concept Sketches
Amelia needed some very punk looking hands flipping off the naysayers as concept art for her apparel designs. She wanted black nails and some edgy punk jewelry. While these are only sketches, my final deliverables were black and white vector line art.