 Project Description
I met Maria Myers at by chance and it was a good thing I did. She had a business idea but didn't have the know how to get started with a site and branding. Inspired by her passion and energy I was able to put together everything she needed to see her dream become a reality.
Project Details
Client Maria Meyers
Date May 2015
Skills Branding, Web Design, WordPress
Logo
While creating the GMO Free Hiking website, Maria Myers decided that her logo needed a new face. She knew what she wanted, a bee, a silhouette of a mountain, and a hexagon, so making her idea a reality was simple.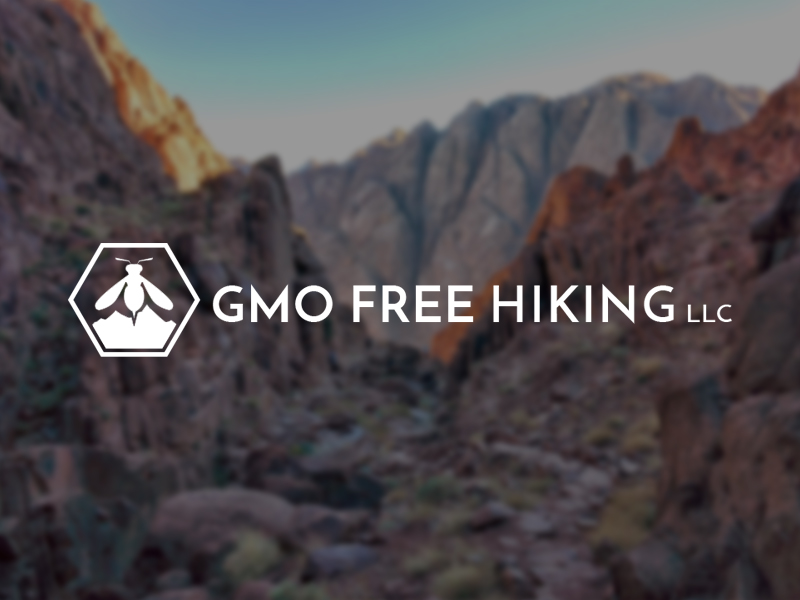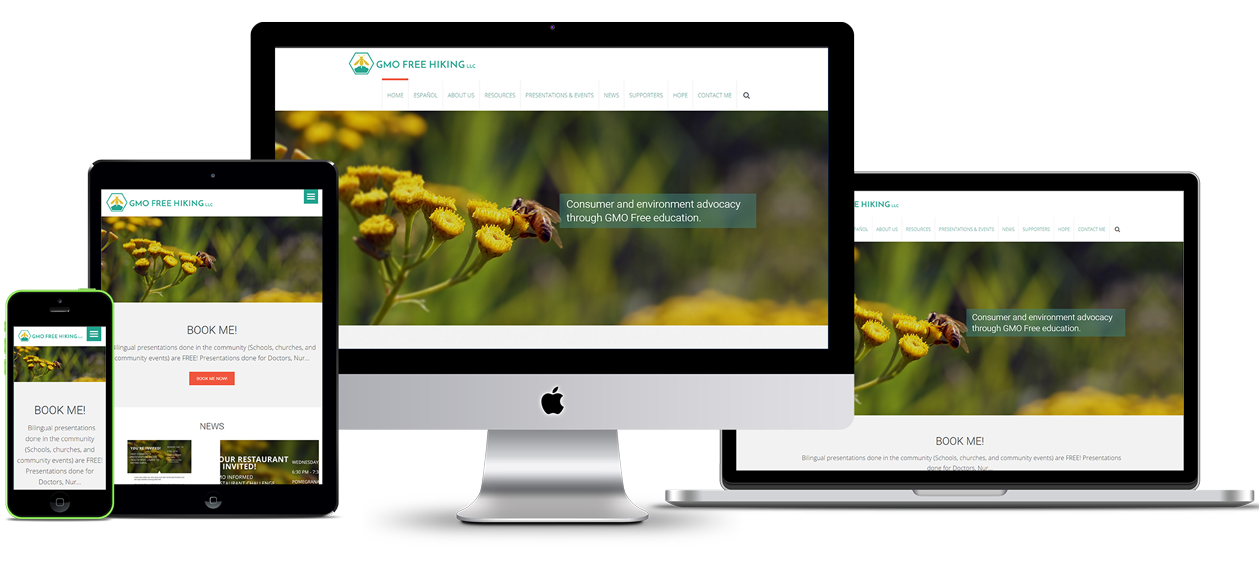 Responsive Site
This is a basic WordPress site set up for Maria Myers at GMO Free Hiking LLC, who need a site that would be a resource for anyone supporting Non-GMO, and organic lifestyles. The user would be able to browse the site for resources like local farms and GMO-free establishments, stay updated on the latest news in the movement, and follow her events and presentations.
* Client voluntarily shut down the site to pursue other endeavors. 
Business Cards
Maria Myers requested a double sided business card design that would translate to her site well. Taking into consideration her love of the simple honey bee, I focused the card around the header image she had loved so much on her site. The rest – colors, shapes, and theme – easily fell into place. After a few minor changes to the textual content, she had a card that expressed her and her passion.