Project Description
Grizzly Peak Systems is a systems engineer who specializes in Printed Circuit Board Design, systems controls, firmware, and so much more. 

This design was done under contract for Moonlit Media.
Project Details
Client Moonlit Media – Grizzly Peak Systems
Date October 2019
Skills Branding, Logo
VIew http://grizzlypeak.io/
Logo
Grizzly Peak Systems hide a small owl on each of their board designs. This, of course, was the inspiration behind the logo design. The main focus is a horned owl with a mountain peak and a circle representing a sunset.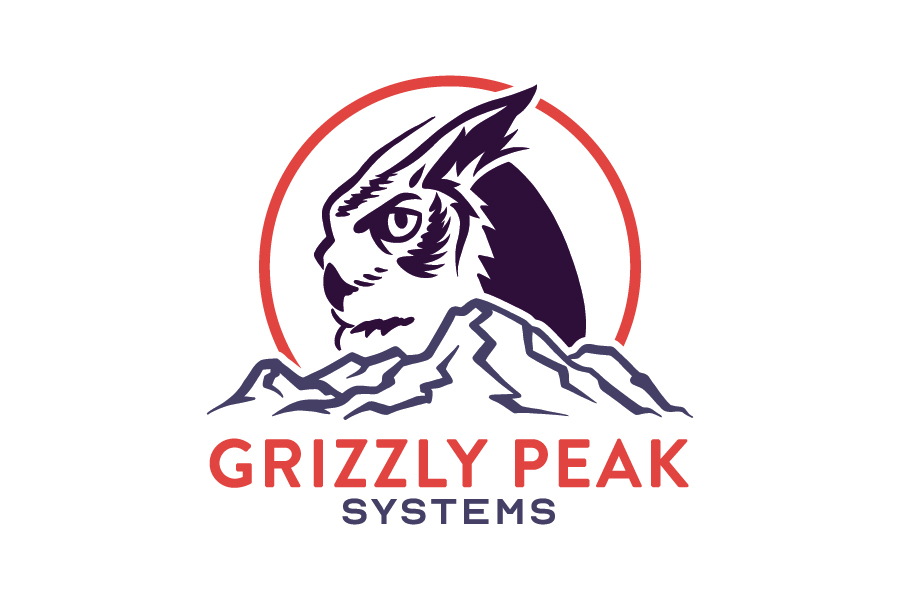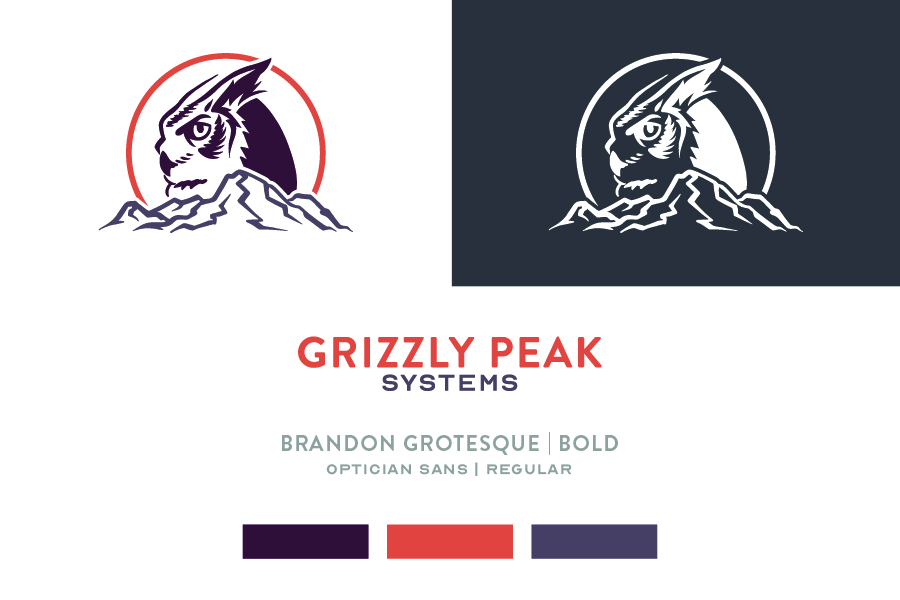 Style
The client really likes the desaturated, low-fi color palette of the '70s and early '80s. The only "bright" color, the dusty orange, that serves as an accent color.
The font needed to follow the low-fi, vintage sort of aesthetic. I chose sans console-like fonts that had a vague "old-ness".
Sketches & Concepts
The main imagery focuses on a horned owl, mountain peaks, and circle to represent the sun. Ultimately, the owl profile felt the strongest to the client.