Project Description
The client for this project is a retired Firefighter who is now a tiny house builder that provides affordable, sustainable and mobile housing options. They wanted something that didn't necessarily scream "TIny Houses" but instead played on his past a firefighter.
This design was done under contract for Moonlit Media.
Project Details
Client Moonlit Media – Iron 
& Brass Tiny Living, LLC
Date April 2020
Skills Branding, Logo
Logo
In order to represent the client's past, I made sure to include firemen's axes. Since they visualized a vintage badge type logo, I used the axe imagery as an accent while typography held more visual weight.

Inspiration for the overall style came from the client mentioning the gangsters from the 20's and 30s', often mentioning the show Peaky Blinders.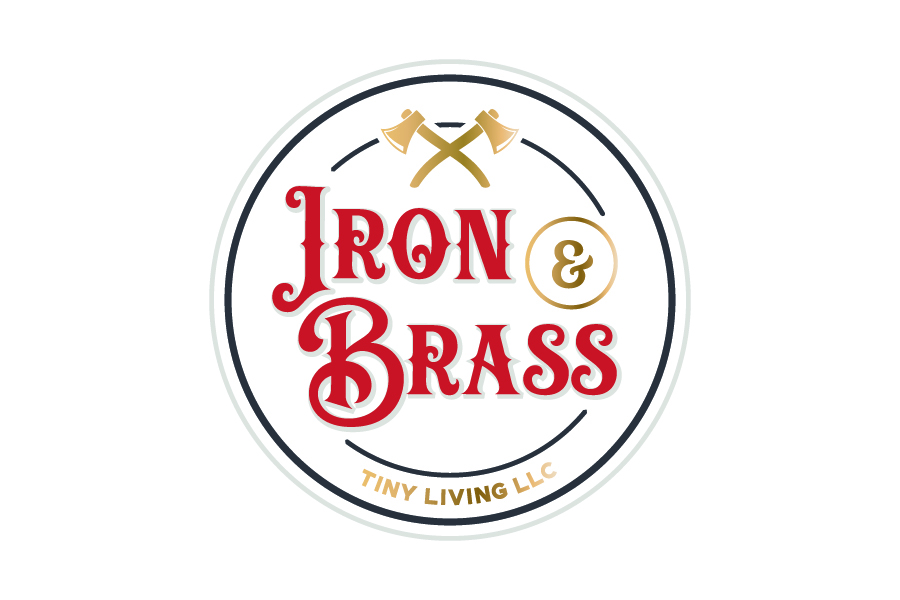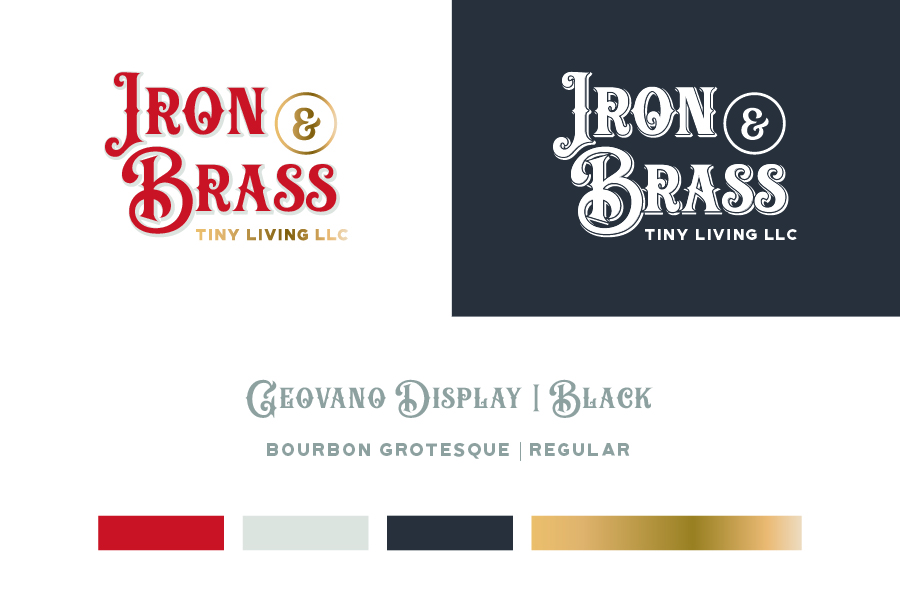 Style
The font choice came from looking at older Firefighter memorabilia and logotype from the 20's and 30's. Making sure to stay away from art deco and sticking to more elegant yet masculine typefaces. 
The color scheme is pulled straight from the name while adding a deep fire engine red.