Project Description
Kelly is a personal trainer with a focus on providing a community of women with a new perspective on fitness, weight lifting, and openness of women from different walks of life. 
This design was done under contract for Moonlit Media.
Project Details
Client Moonlit Media – Kick with Kelly
Date November 2019
Skills Branding, Logo
Logo
This logo balances strength with femininity in a way that also comes off as fun and friendly. The imagery centers on a strong-looking woman with soft hair, features, and colors.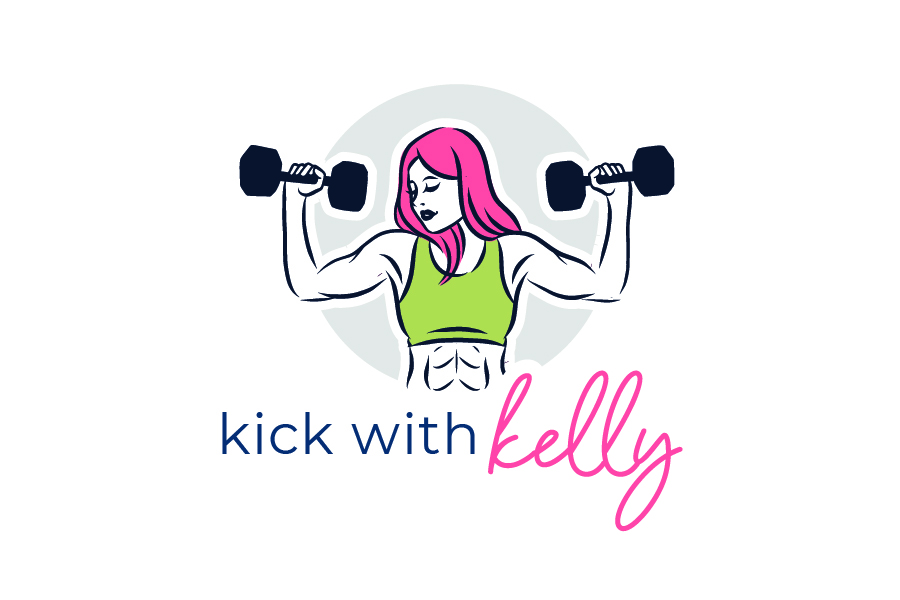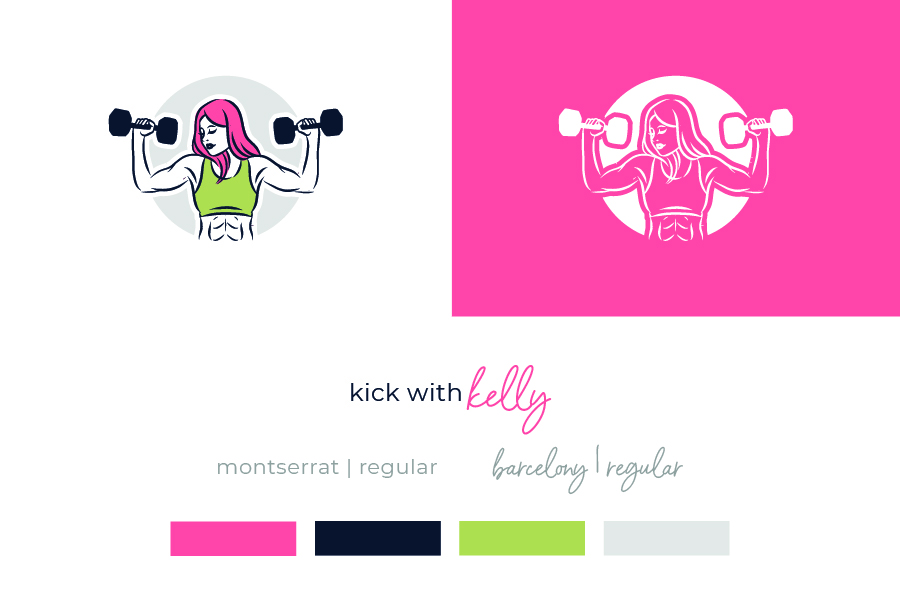 Responsive Site
Like the imagery, the logotype elegantly balances a feminine font with a sans serif – the sans serif is lowercase with makes it look more friendly and approachable. 
The colors also play with the balance, pink, green, and dark navy, create a bright and fun tone. Reminding up it's fun to work out.