 Project Description
Slapped Ham, a popular YouTuber, contacted me after talking with GhostToast about getting some t-shirts designed based on the content of his channel. Slapped Ham creates count-down videos that cover topics including food, nature, film, and science – even the paranormal.
Project Details
Client Slapped Ham
Date September 2016
Skills Graphic Design, T-Shirt Design
View Slapped Ham's Channel
"Ouija" Shirt Design
For two of the designs, Slapped Ham wanted a couple of "spooky" designs to reflect the popularity of his paranormal countdown videos. I decided to go with a light-hearted sort of spooky. While the ouija board can be a dangerous tool, I decided to use it in this design.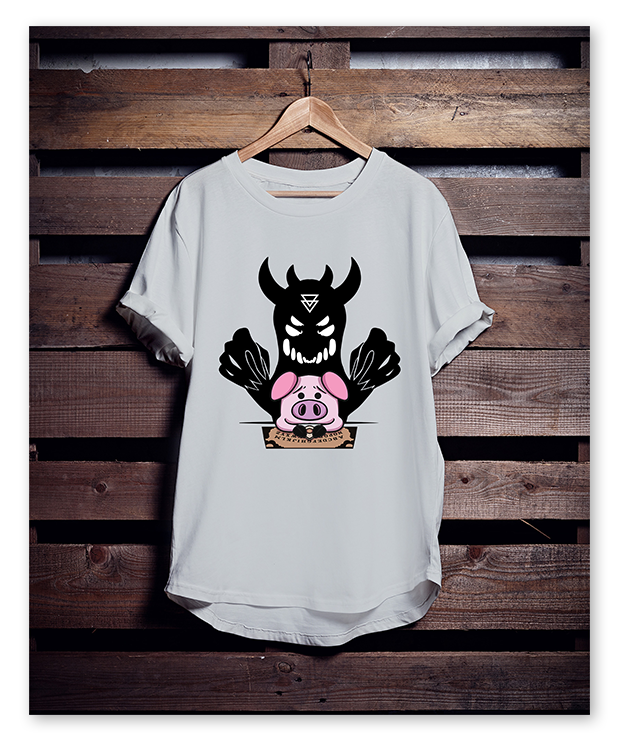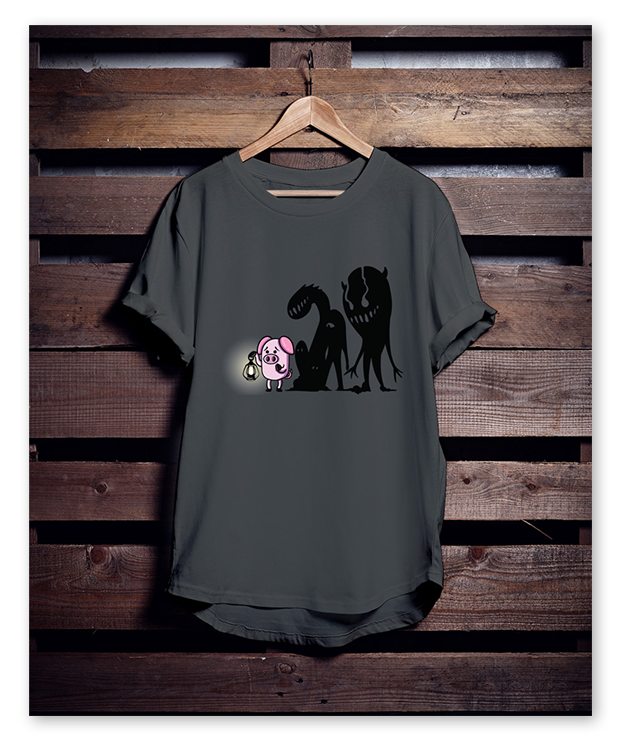 "Follow" Shirt Design
"Follow" is the second spooky design. I had the idea of the pig mascot leading a procession of shadows while doodling shadow people. In both the spooky designs, I wanted it to look like the pig had an idea of the dangers around him, but unaware that they're just behind him.
"Icons" Shirt Design
One of Slapped Hams thoughts for the shirts was creating icons that represent the various topics of his videos. This t-shirt focuses on that with its simple grid layout and clean custom icons.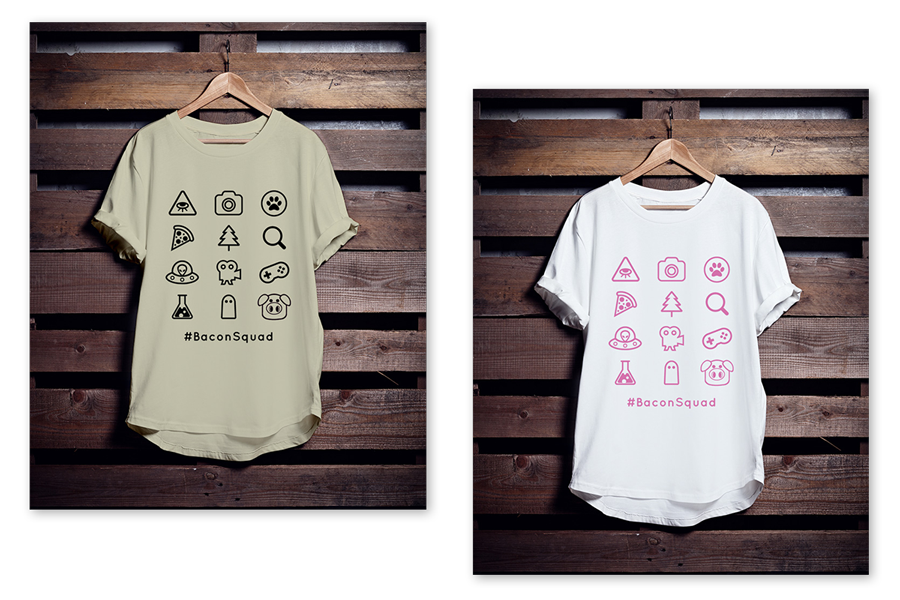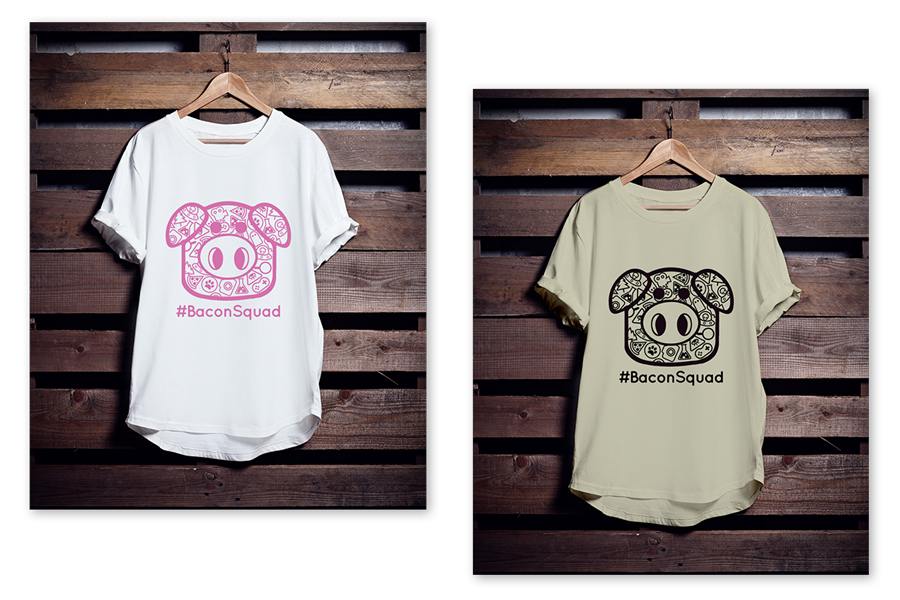 "Bacon Face" Shirt Design
 This design focuses on the pig face. The custom icons are also featured here, though more a background detail as they are used as a fun pattern.
"Splatter" Shirt Design
The final design is a more colorful piece that follows the design theme of many of Slapped Ham's past YouTube banners. The custom icons are also incorporated here and create a sense of cohesion among the various designs.