Project Description
In 2016, U-Haul International began to move the work culture in a more health-centered direction. One of the focuses is on a smoking cessation program. As a UI Designer for U-Haul, I was tasked with creating an anti-smoking infographic for the U-Haul News magazine/newsletter that is sent to all team members.
This project is property of U-Haul International Inc.
Project Details
Client U-Haul International
Date April 2016
Skills Illustration, Typography, Graphic Design
View 
Illustration Style
I went with a flat illustration style to create a light-hearted tone despite the potential negative information in the content – death, and illness related to smoking. The light colors also add to the tone while still being similar enough to the U-Haul brand colors to make it look at home in the newsletter.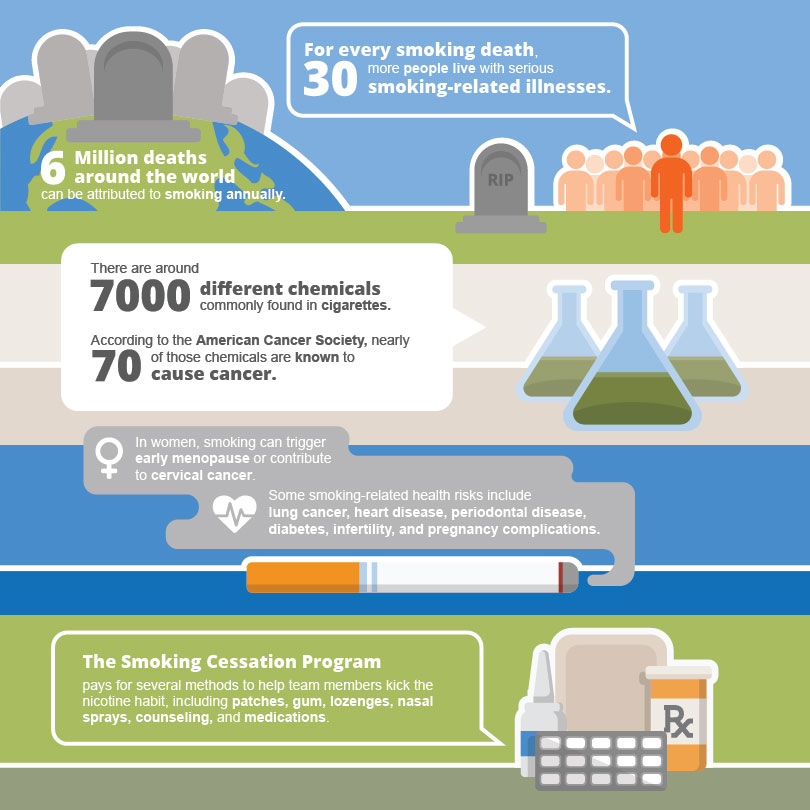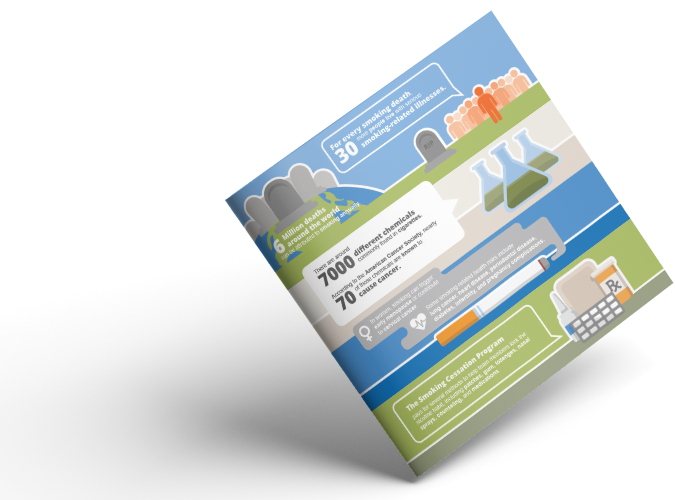 Layout and Design
In order to balance the textual content with imagery, I decided to chunk similar points together and focus on bringing them together with the imagery. For example, the data related to death and illness were used together in the same container with similar imagery. Like imagery is further connected with a thick white outline above the main illustrations.