Sons of Liberty Grooming Co.
Project Description
The client had an idea for an illustration to use for branding and product packaging in their male grooming products. Their vision included imagery similar to the "Don't tread on me" political comic.
This design was done under contract for Moonlit Media.
Project Details
Client Moonlit Media – Sons of Liberty Grooming Co.
Date December 2018
Skills Illustration, Logo
Illustration
The client had sent over some images of tattoos that were reminiscent of Iron Maiden album art. Playing off of that I sketched various layouts which led to this final design of the skeleton patriot with a musket in a powerful pose with the Betsy Ross flag billowing behind him.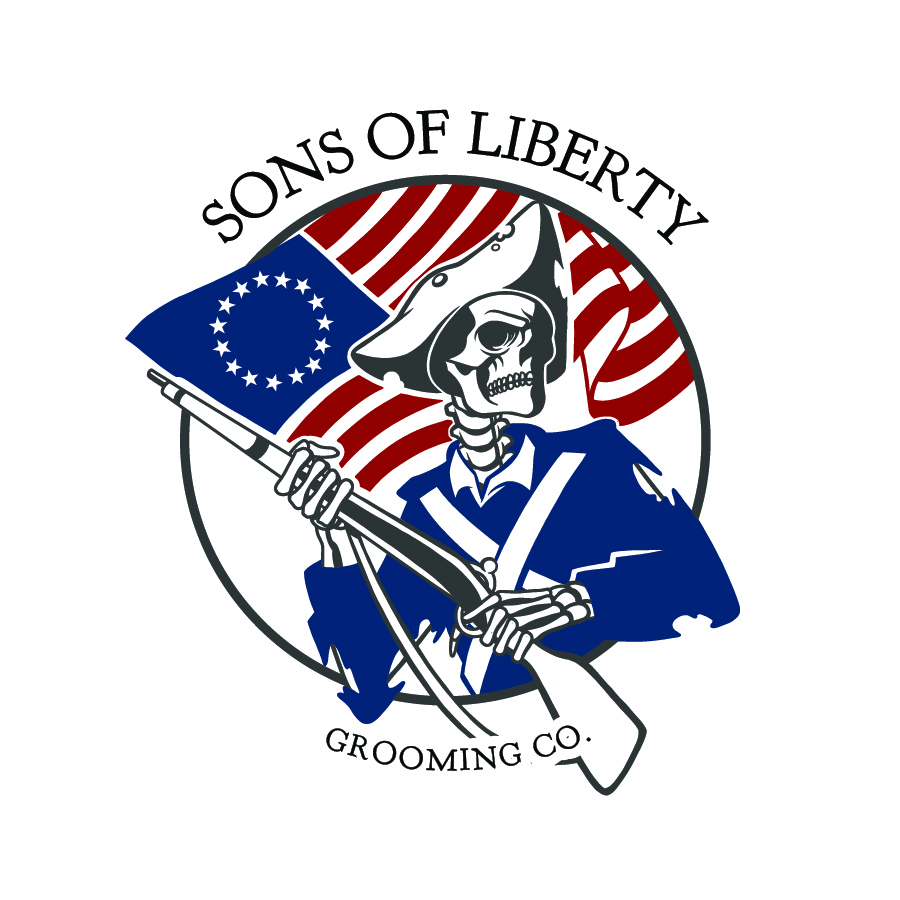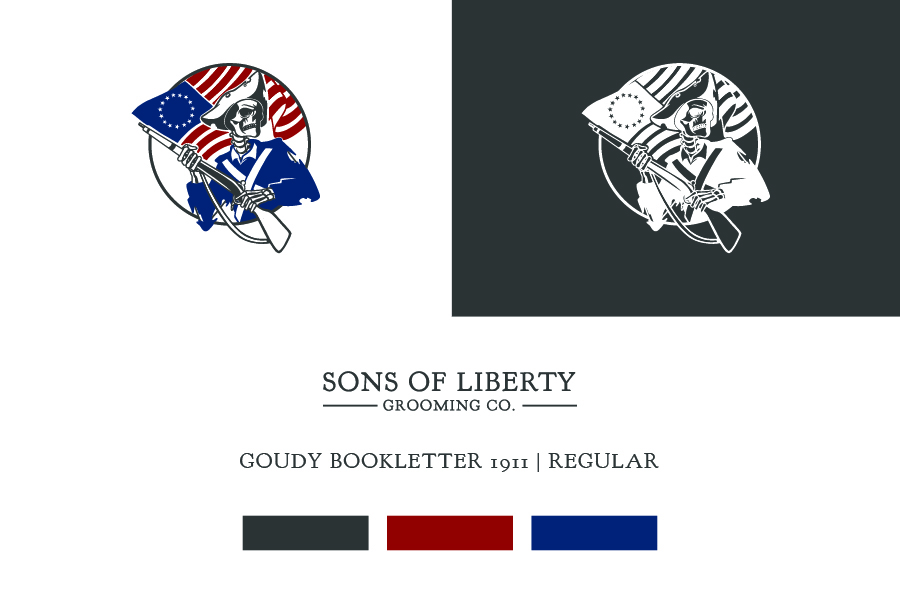 Branding
The colors for this design are based on the typical flag colors, red, white, and blue. 
In order to get a very historical, colonial feel, a serif font based on an antique, original book letter font was found. It works beautifully.