DeVry Student Activities Flyers
Project Description
During my time as a student worker as DeVry University Student Activities Coordinator I created flyers for a variety of events. The following are only a favorite few of the many I created.
Project Details
Client DeVry Student Activities
Date 2012 – 2014
Skills Illustration, Print Design
View n/a
Octoberfest Flyer
This was designed to advertise Octoberfest, a student event for Halloween at DeVry University. The overall design is based on Michael Jackson's Thriller and was created using illustrator for main elements and photoshop to add effects and textures.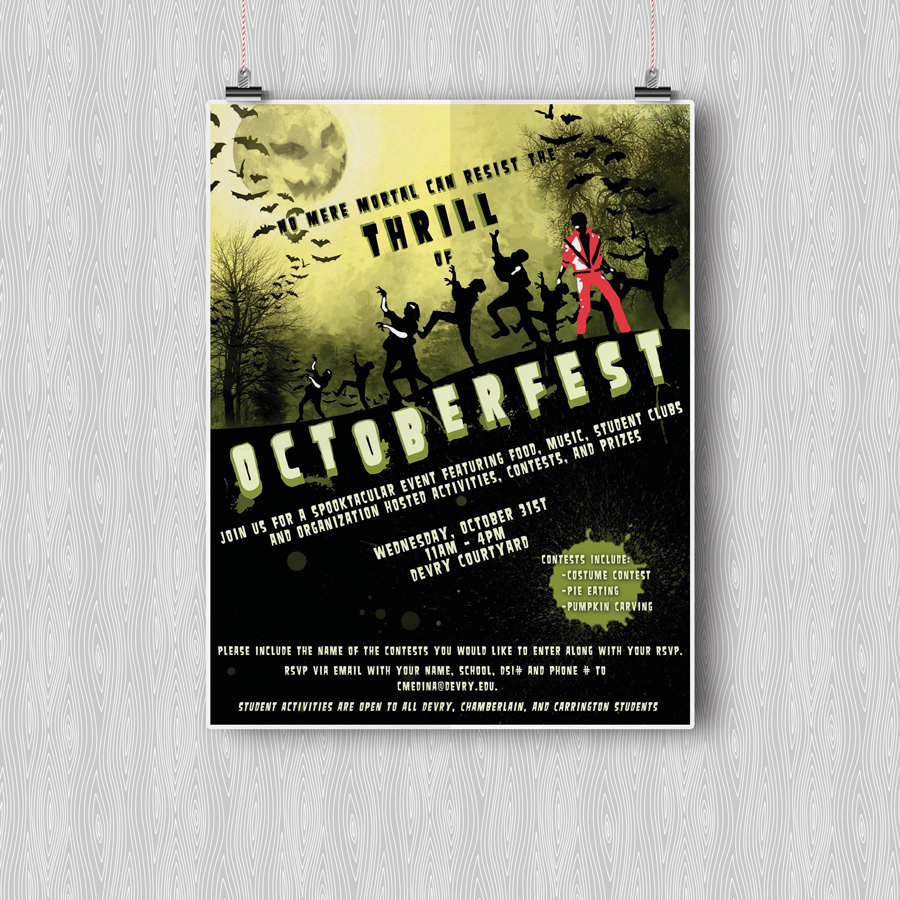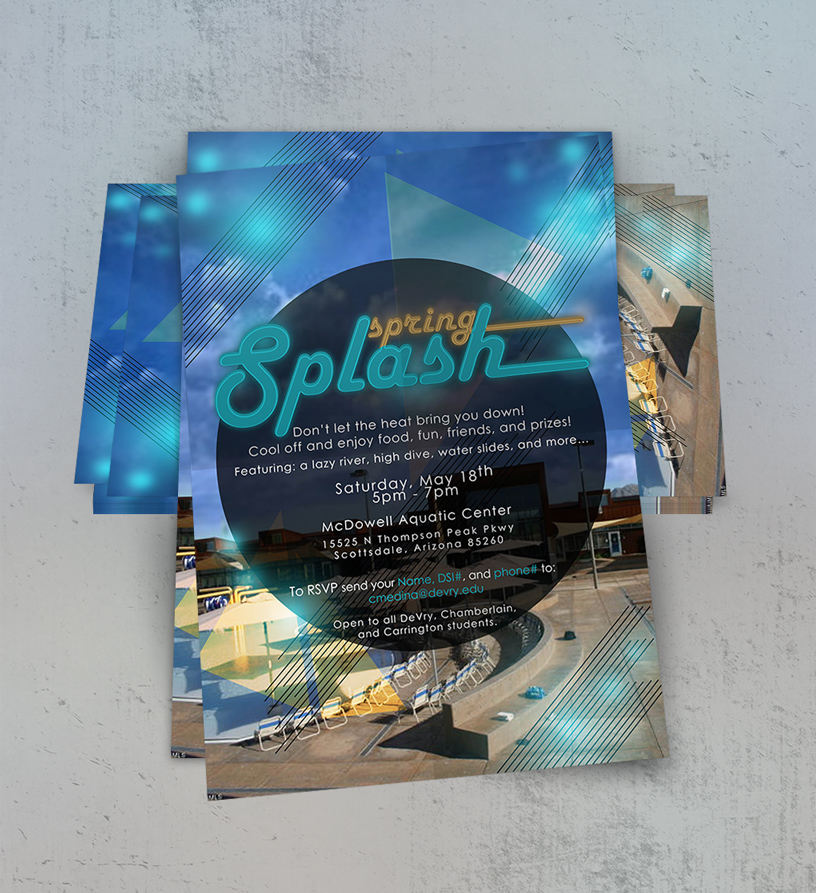 Spring Splash Flyer
This was created to advertise Spring Splash, a student event at a local aquatic centre. The background image used was taken of the aquatic center, and the colors used are based on the centre's color scheme.
The inspiration for the flyer came from seeing advertisements for local summer music festivals and college pool parties. I wanted a little bit of that neon club scene feel which I translated into the typography design in the title.
Games Galore Flyer
This was created to advertise Games Galore, a student game night at DeVry University. The design marries both board games and video games with a classic 8-bit look.
The goal of the aesthetic of the design was to emulate a video game case cover and integrate the idea of old fashioned board and card games. A gray skyline against a vibrant sky is reminiscent of an old side scroller. The game's rating area creates a unique way to display who's invited to the event.