U-Haul Destination Cities
Project Description
In 2017, U-Haul's Social Media began to research the most migrated to cities of the past year, aka Destination Cities, based on the movement of U-Haul trucks across the US and Canada. I was tasked with creating graphics for this project.
This project is property of U-Haul International Inc.
Concept
My idea for the main illustration of the graphic was a snow globe, which is evident in the shape of the background. The background is a city skyline that changes depending on the location. Here, for example, is the Brooklyn Bridge. The foreground, of course, features a U-Haul truck.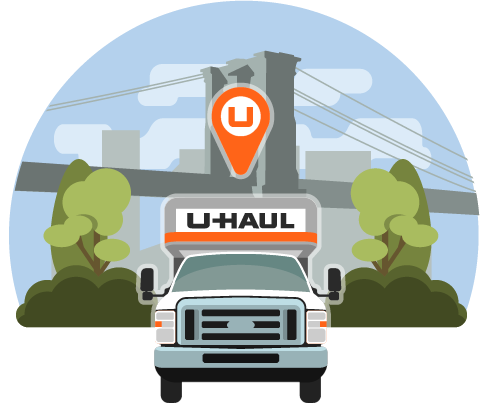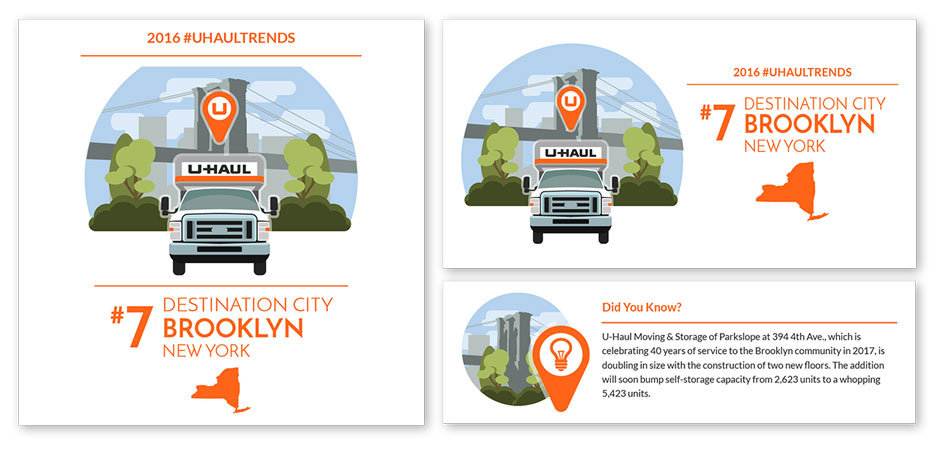 Deliverables
Each city is ranked and contains a silhouette of their state. There is a square version for Instagram that links to the city's article on myuhaulstory.com, while the longer versions are used as hero images. I was also tasked to create a design for a pull-quote to be used in the article. Like the main graphic is features a skyline in the background.