Project Description
As users are safely social distancing, U-Haul wanted to make sure that their Scan & Go program had a comprehensive information page. This program allows users to scan their own items and pay on their phone without contact with others. 
This design is property of U-Haul International.
Project Details
Client U-Haul International
Date April 2020
Skills UI, Illustration (Icons)
View uhaul.com/ScanAndGo
Responsive Design
 Overall the purpose of the design is provide information on the program. Since the process requires a smartphone, desktop is meant to inform and find a Scan & Go Location. On mobile, the site will launch the Scan & Go process as soon as you enter your location.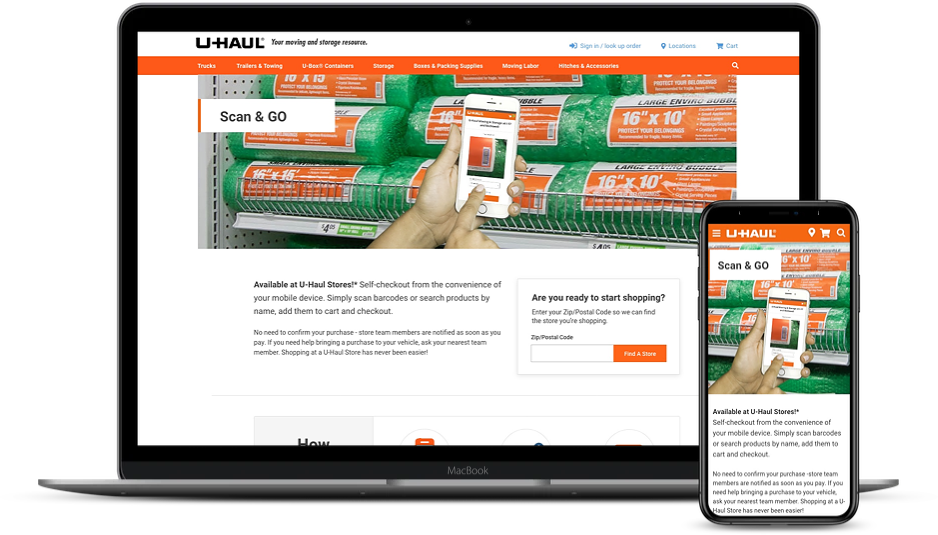 Custom Icons
The Scan and Go process is broken down into 3 steps. To illustrate the ease and give the user more context, custom icons were designed. They follow the icon style with blue representing the action color.