Project Description
I was tasked with creating a title banner for uhaul.com/videos, a page that contains various informational and instructional videos for U-Haul customers. I was given a lot of freedom on this project and decided to create an illustrated piece.
This project is property of U-Haul International Inc.
Project Details
Client U-Haul International Inc.
Date July 2016
Skills Illustration
View uhaul.com/videos

Banner
I decided to go with a simple, flat style for the banner, that focuses on the various equipment types. All the colors used in this are found on the site. U-Haul does not have a guide for web illustrations but I still wanted to make sure the colors followed the web style guide in some way.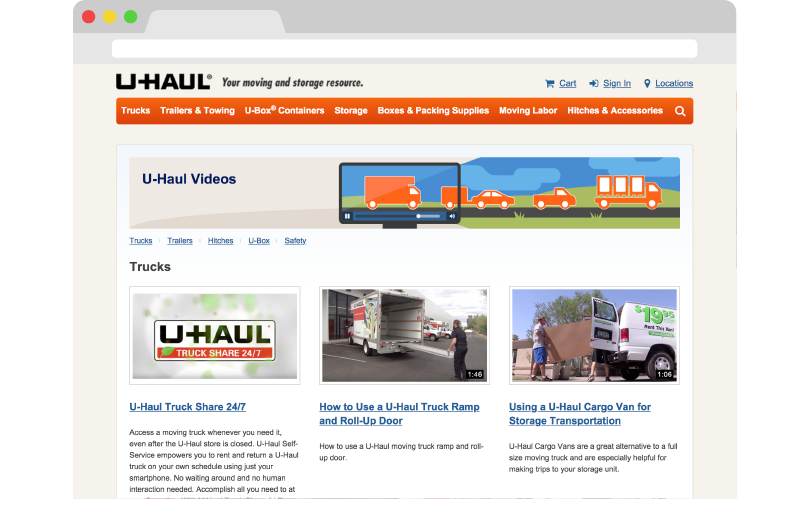 Live Site
This is a screen shot of the site as of August 2018, still using my banner. As you can see, development coded in the title, which throws of the balance of the banner's composition.