Project Description
I was approached at work by a couple from another department, Kyle and Tonya, who were excited to be getting married. They wanted a logo they could use to "brand" the wedding on social media and get printed on invitations, favors, and clothing for the wedding party.
Project Details
Client Kyle Royer
Date August 2016
Skills Logo
View 
Logo
Kyle and Tonya sent me lots of ideas for their logo and sent me some examples for styles they liked. In the end, they decided on a more elegant style centered around their initials and the date of their ceremony.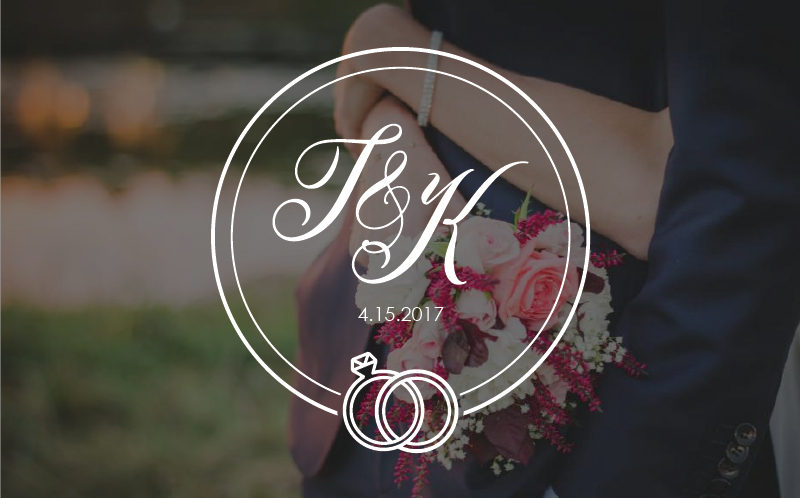 Colors
While Kyle and Tonya didn't really give me a color scheme to work with (as they hadn't decided on one for the wedding), I went ahead and offered up some more neutral options. After going over them and adding a color choice of their own (the barbie pink) we finalized the variations you now see.
Runners-up
I designed several options for Kyle and Tonya, while they liked them all, there were a few that just didn't make the cut. These designs and they one they eventually decided on were based on some logos the couple had found..