Project Description
At first, the client wanted an illustration to be used for a printed vinyl wall mural. They loved the final result so much that they requested a logo based off the illustration.
This design was done under contract for Moonlit Media.
Project Details
Client Moonlit Media – Goldsboro Dental Arts
Date January 2019
Skills Illustration, Branding
View goldsborodental-arts.com
Illustration
Plover birds have a symbiotic relationship with Nile Crocodiles where the Plovers eat parasites and food debris from the croc's mouth and skin. In return, the Croc will not eat or hurt the bird. The croc gets clean and the Plover gets its meal. Plovers are nature's dentists.
The goal of this was to illustrate this bizarre relationship in a lighthearted way to entertain children in the dental office.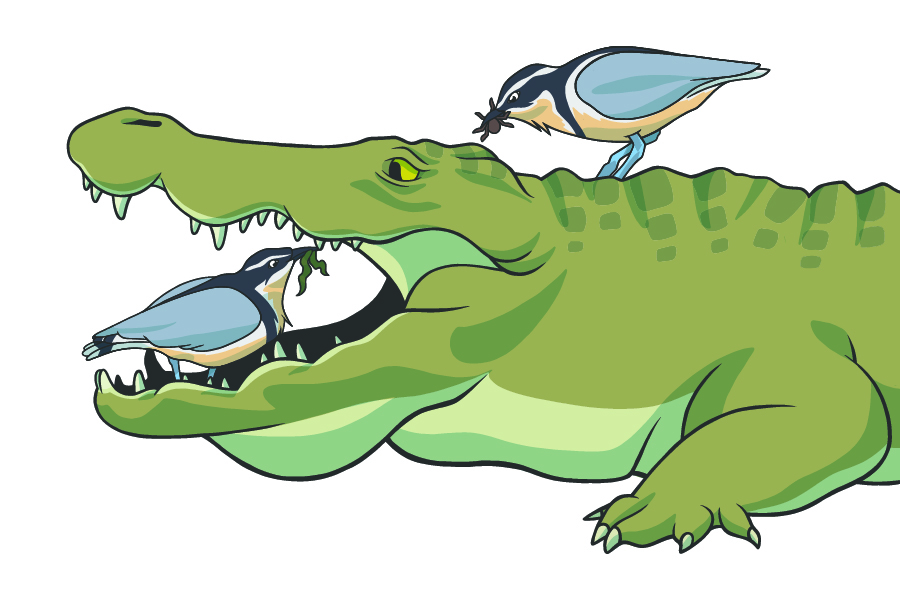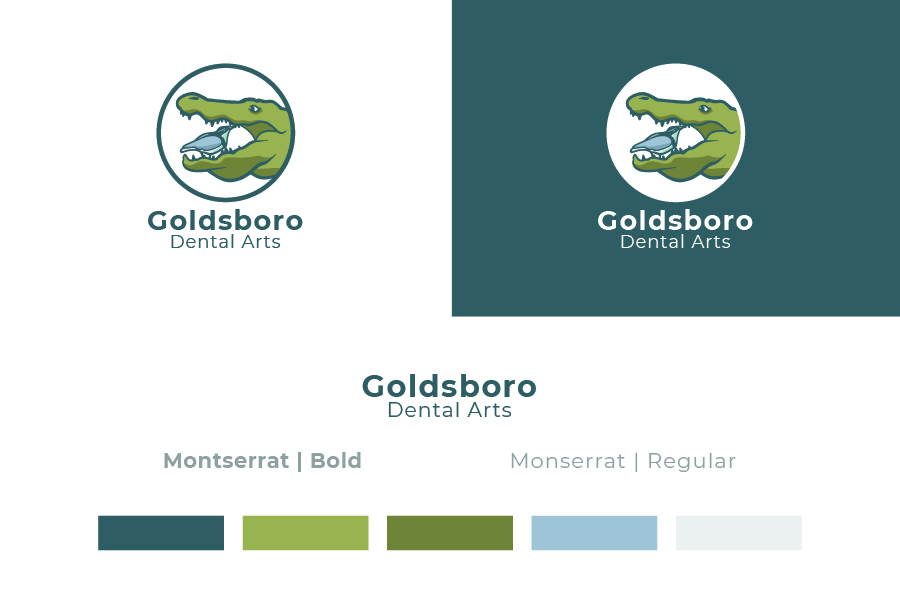 Logo & Style
The logo is a simplified version of the illustration enclosed in a circle to allow for easy translation over various media – websites, marketing material, etc. While the color palette is also taken directly from the various shades in the main illustration.
The Montserrat family is a professional yet friendly typeface that works well for this logo.