Project Description
Historically, U-Haul has always strived to help those hit hardest by natural disasters. Starting with Hurricanes, U- Haul decided to create educational and helpful resources for users in disaster areas.
This design is owned by U-Haul International.
Project Details
Client U-Haul International
Date  Fall 2019
Skills UI, UX
Large Viewport
The page balances safety information resources and products without being too pushy about cross-sells. The user needed to feel well informed while also being provided access to purchase necessary items for their disaster kits.
Since the content is quite copy-heavy, the page was designed so that each section of information is broken up in for easy readability. 
This design would become the "template" for other future disaster pages including earthquakes and tornadoes.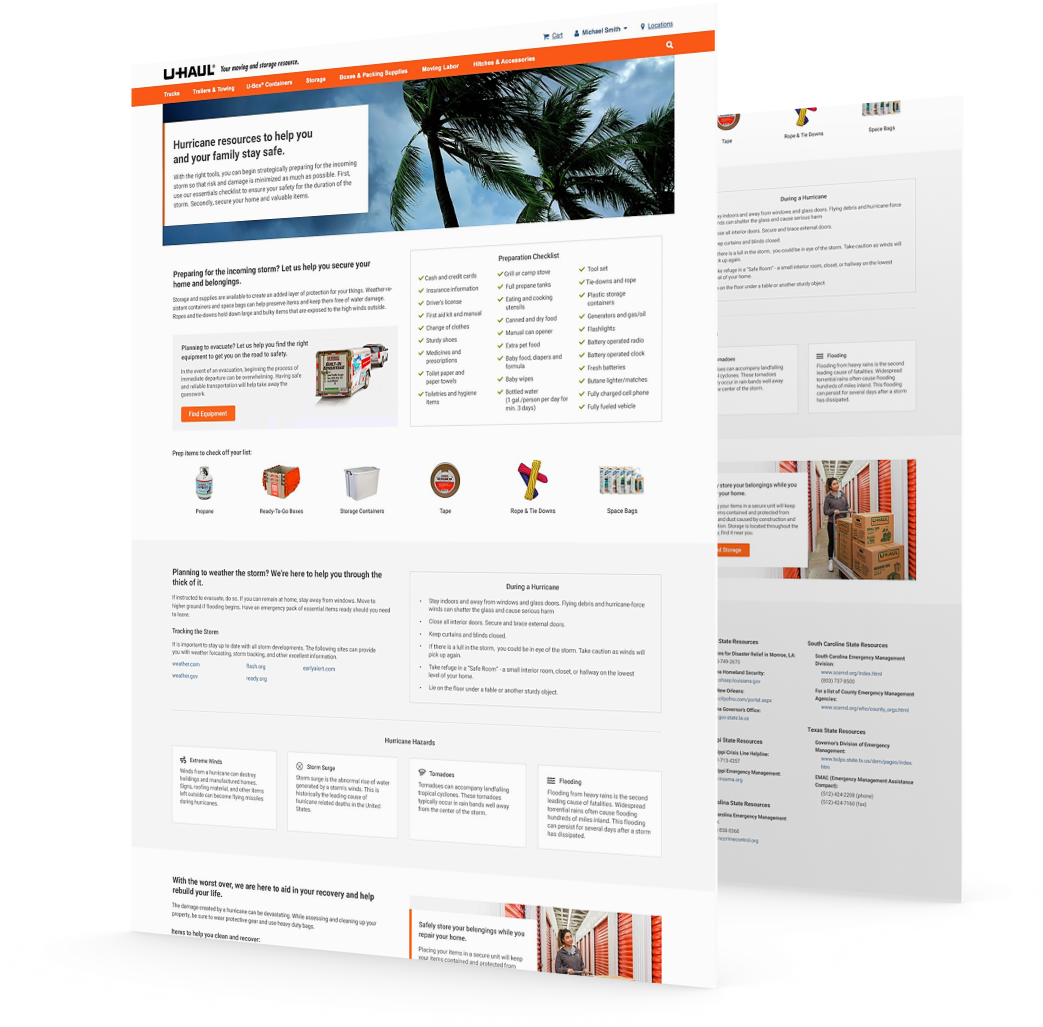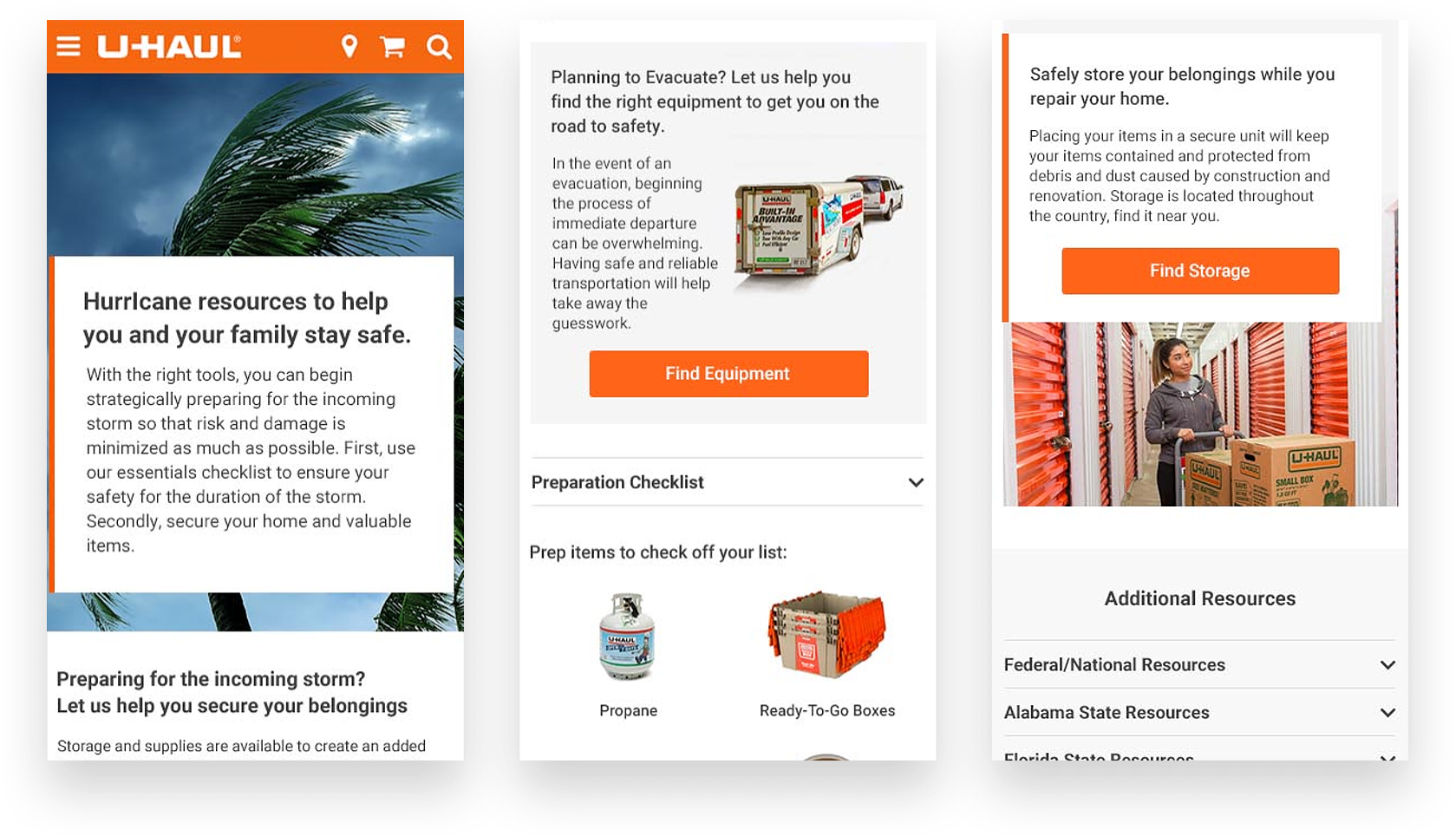 Small Viewport
The content is identical to the large viewport with the content and copy being further broken down with accordions.  This reduces scrolling and helps the user scan the page for information.