Project Description
Sarah Hayes is a commercial and Fine Art photographer who was looking for a custom illustration to use to represent her craft. She was drawn to insects, specifically dragonflies and was intrigued by art from the early 1900's.
This design was done under contract for Moonlit Media.
Illustration
Research was done on the Art Nouveau style which lead to the varying weights of the composition. Heavy outlines are pared with dainty details. Scroll like flowers were added into the wings to mimic the floral and whimsical aesthetics of the time. 
The circles in the background represent the aperture and lens of a camera while also creating a container so that the illustration can easily be placed in marketing material.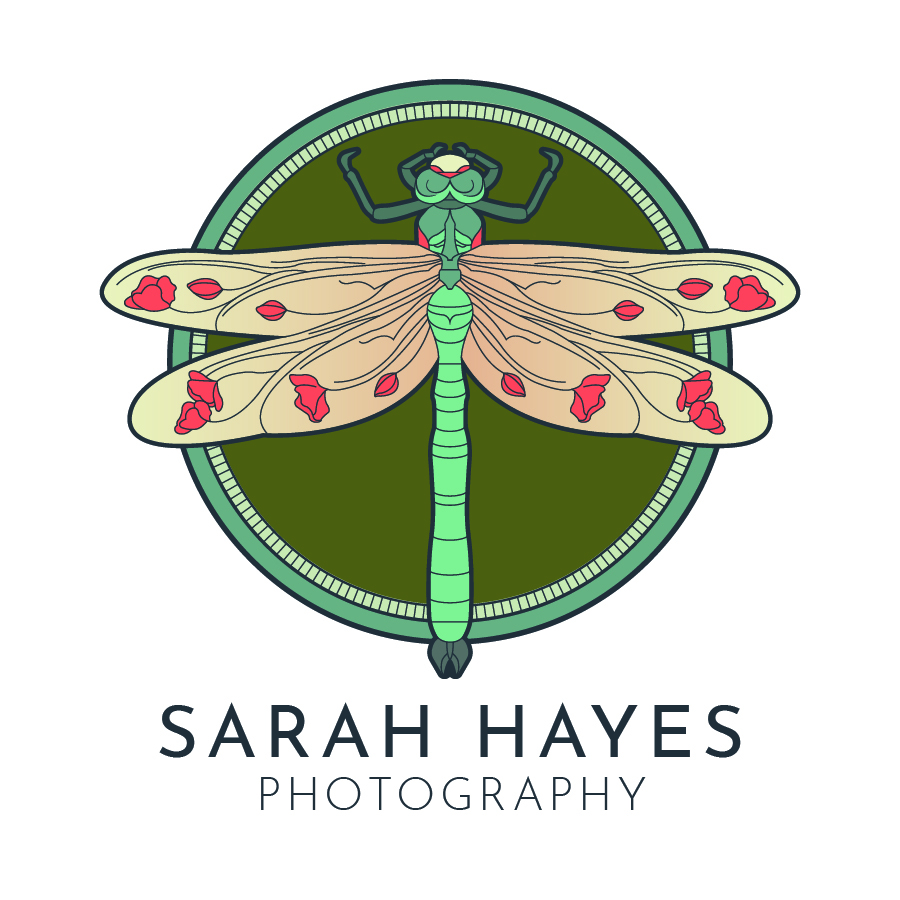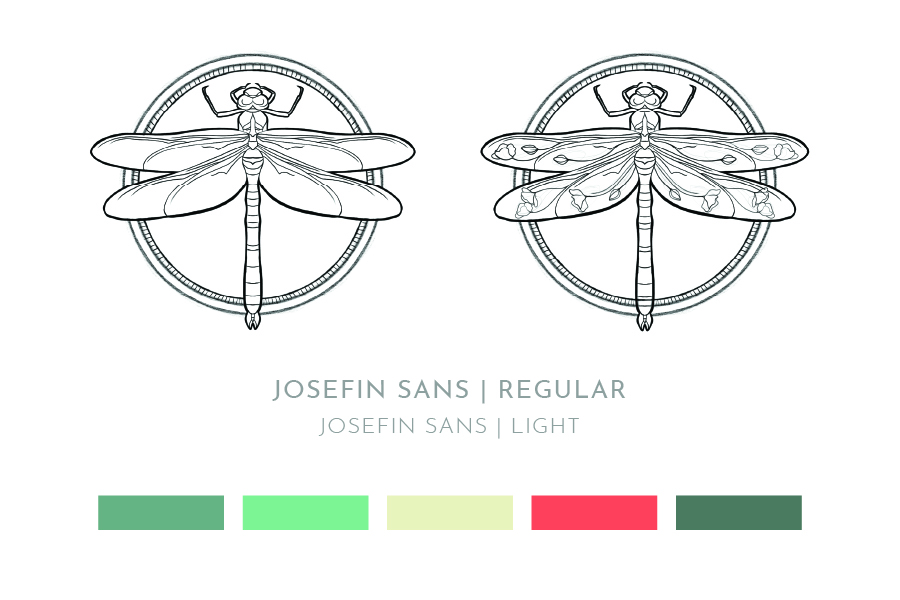 Concept and Colors
The idea of the circle representing a camera lens was part of the design from early on. What was eventually added was the floral work.
The font family Josefin Sans is very reminiscent of old Art Deco fonts while still feeling modern enough to be a part of this century.
Many Art Nouveau pieces were used as references for both the style and the color palette. While browns and corals are very typical of that time, the client was drawn more toward Aquas and Teals. By reducing the vibrancy to give a dusty feel, the colors were able to carry over the tone of the desired decade.