Project Description
As parts of the site started to receive redesigns and updates, the moving supplies store on uhaul.com needed an overhaul as well. Besides style, the layout and flow of the store were redesigned to make it easier for users to navigate.
This design is owned by U-Haul International.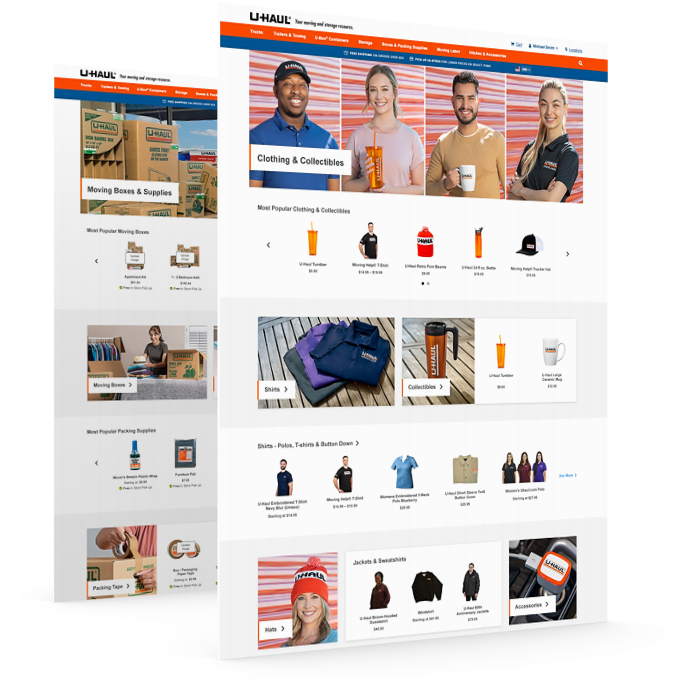 Large Viewport
The new layout of the store uses hero images that allowed for the use of better imagery to create a more friendly tone through the store. Categories are better laid out providing a better sense of hierarchy and easier scanability.   
The redesign also lead to the reshoot of lifestyle photos and higher quality product images, which also brought a facelift to the imagery of the site.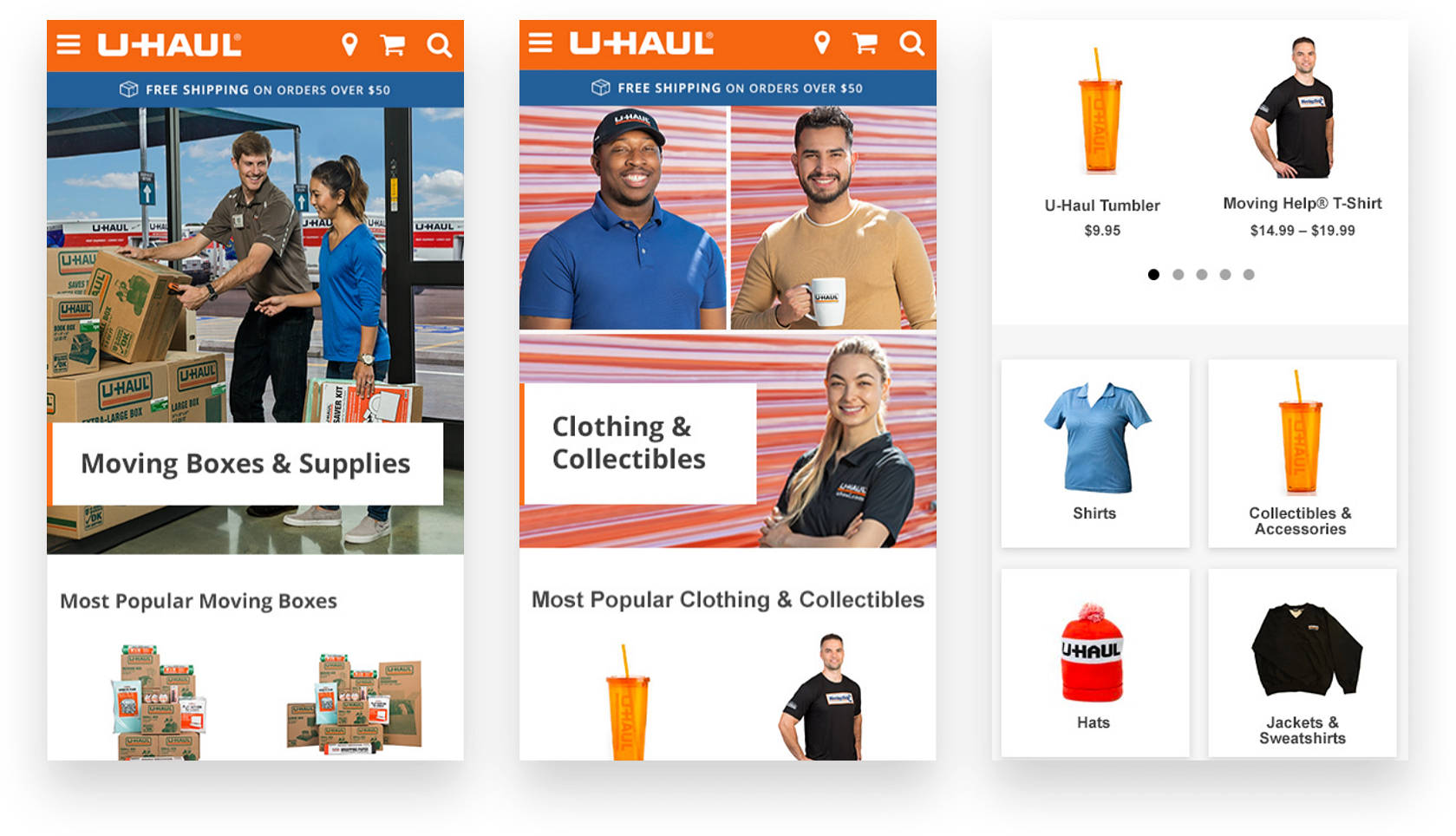 Small Viewport
.Smaller viewports utilize more gesture based navigation with swiping carousels and large product containers both create more white space and easier tap targets.
Some pages on large contain infiniate product scrolling, as the viewport becomes smaller, this is removed so that page lengths are reduced.